Our next Bike Night event will be on Sunday 31 January 2016 7.30pm

This is exactly a year to the day when we first launched and we're really pleased to bring to you, The Program. (click for trailer)
Bike Night are really pleased with this coup as this is
the first showing in Lincolnshire of The Program.
NOT ONLY THAT, but we are also pleased to announce we have a second venue!
Bike Night films will be presented at The Venue… Bishop Grosseteste University's cinema.
This is a purpose-built independent cinema with huge screen, full surround sound, cinema seating, bar and free parking!
For details on getting to The Venue, click here.

---
The Program starring Ben Foster and Chris O'Dowd is based on David Walsh's book, "Seven Deadly Sins".
After miraculously recovering from brain, lung and testicular cancer, Lance Armstrong returned to cycling with trainer Michele Ferrari, who put him on 'The Program', a cocktail of performance-enhancing drugs.
Armstrong won the Tour De France seven times and never tested positive for doping, until journalist David Walsh managed to convince his associates to confess, uncover the conspiracy and reveal him for a fraud.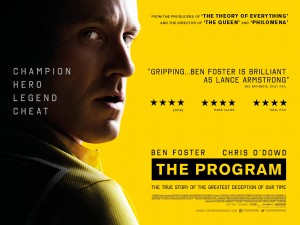 ---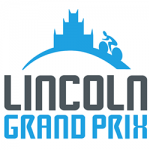 The film will be followed by a short presentation and Q&A with Dan Ellmore who, as many of you know, is the organiser for the 2016 Lincoln Grand Prix and Festival of Cycling. He'll take you through what's happening with all the events that culminate in one of the UK's most respected races, The Lincoln Grand Prix on 14 May 2016