A 50th anniversary celebration of the life of Tom Simpson
Friday 30 June 2017, 7.30 pm
Featuring
BBC'S "DEATH ON A MOUNTAIN"
AND
Q&A WITH BARRY & HELEN HOBAN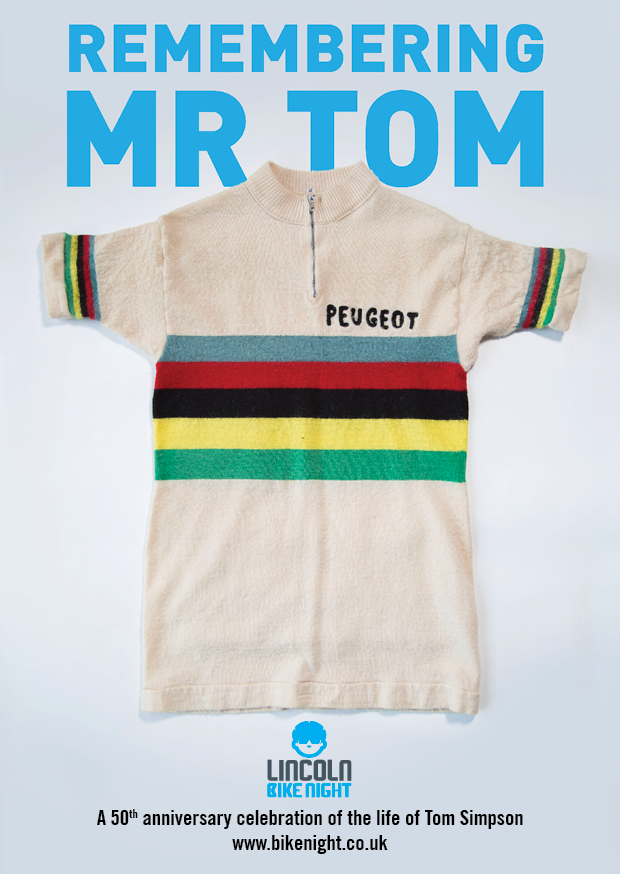 Tickets £20 LIMITED AVAILABILITY!
CLICK HERE TO BUY TICKETS
THE VENUE, BISHOP GROSSETESTE UNIVERSITY,LONGDALES RD, LINCOLN LN1 3DY
FREE PARKING   •   BAR   •   BIKE NIGHT RAFFLE
Commemorating the 50th anniversary of Tom Simpson's death on Mont Ventoux in 1967, Bike Night is proud to welcome Barry and Helen Hoban for a unique insight into the life of a grand tour cyclists in the 1960s.
Barry Hoban is one of the most decorated British cyclists ever, second only to Mark Cavendish. With a career that crosses 3 decades and having ridden not only with Mr Tom but also against the likes of Mercx and Hinault, Barry has a story for every occasion!
Barry's wife Helen, who- in case you didn't know- is Tom's widow, will also be here with her own fair share of stories so this will be an amazing
evening!
The event will begin with the BBC documentary "A Death On A Mountain" and we are lucky enough to be joined by Chris Sidwells who will be displaying one of Tom's bikes, his rainbow jersey and other personal items.