Welcome to Lincoln Bike Night. Cycling film & social nights for Lincolnshire. Bike Night is an evening dedicated to two wheels. Based in the heart of Lincoln, Bike Night brings the very best vélo films, guests and live entertainment to create a relaxed social event for anyone with a penchant for cycling.
Our next event is now on sale…

---
thanks to everyone who came to
"Remembering Mr Tom"

50th anniversary celebration of the life of Tom Simpson

ITV Calendar were with us and made a short report. View it here
We also raised £170 for the Tom Simpson Memorial Fund.
Thanks to Muc Off and àBloc Beer for prizes
Barry and Helen Hoban being interviewed by Dan Ellmore

Great event last night, the film was fantastic.
Looking forward to the next @BikeLincoln night! -via Twitter
Bike Night is now on Instagram too! Follow us
CAN YOU HELP?We're always on the lookout for up and coming films.
Is there a film you'd like us to screen?  If you've any ideas, heard any rumors,
GET IN TOUCH!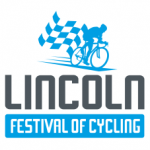 Lincoln Bike Night has always had connections to the Lincoln Grand Prix and we are now proud to be officially part of the Lincoln Festival of Cycling!