Local Photographer and keen cyclist, Phil Crow founded Lincoln Bike Night when he realised bicycle-centric films hardly ever made it passed the M25 despite there being an audience.
January 2015 saw the first Bike Night – set up as an ad hoc social evening for cyclists. Bike Night is developing into a regular event now supported by the Lincoln Festival of Cycling. Bike Night has the opportunity to bring cinema, guests and even live theatre to a growing audience. Whether you're a seasoned two-wheeler, a fan of the sport, a recreational cyclist or discovering the bike for the very first time, come and indulge in an evening of two wheels!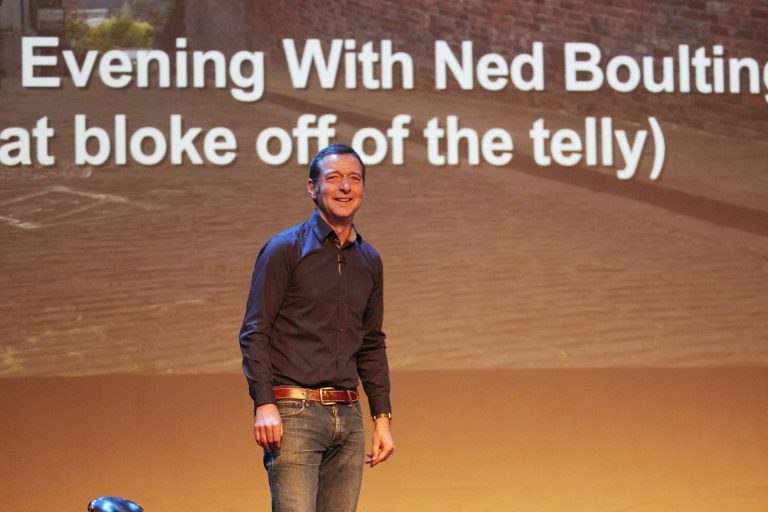 More people are taking up cycling than ever before – whether riding for work or pleasure, occasionally or fanatically. Cycling has its place as part of our culture and above all, is something that gives participants a sense of place and belonging. Bike Night is the place for companies to meet cyclists of all hues, and for businesses to capitalise on local innovations such as Access LN6 and University of Lincoln cycling incentives. Bike Night is elevating the profile of cyclists across Lincolnshire and celebrating cycling in all its guises.
Cycling contributes to a healthy lifestyle, a sense of community well-being and the knowledge that bikes are environmentally responsible. The diversity and amount of people riding bicycles are steadily growing across Lincolnshire. Cyclists have a greater awareness of local geographies, opportunities and engagement with the natural world than users of cars or public transport for travel. The growth of cycling shops, breadth of bikes ridden and cycling communities is proof that it has both commercial and community benefit for everyone involved – whatever age, and, however deep the involvement. People now identify with bicycling as both a commonplace and deliberate activity that simply makes them better people. There is a growing demand for biking equipment and opportunities; whether for economic, health, environmental or social concerns.
Bike Night has exceeded all expectations. It is drawing more and more attendees as each event happens. We screen films by new and experienced filmmakers from around the world as well as question and answer sessions with filmmakers and pro cyclists. Bike Night provides a fantastic opportunity to share, network, promote and engage with a cycling community. Come and get involved!