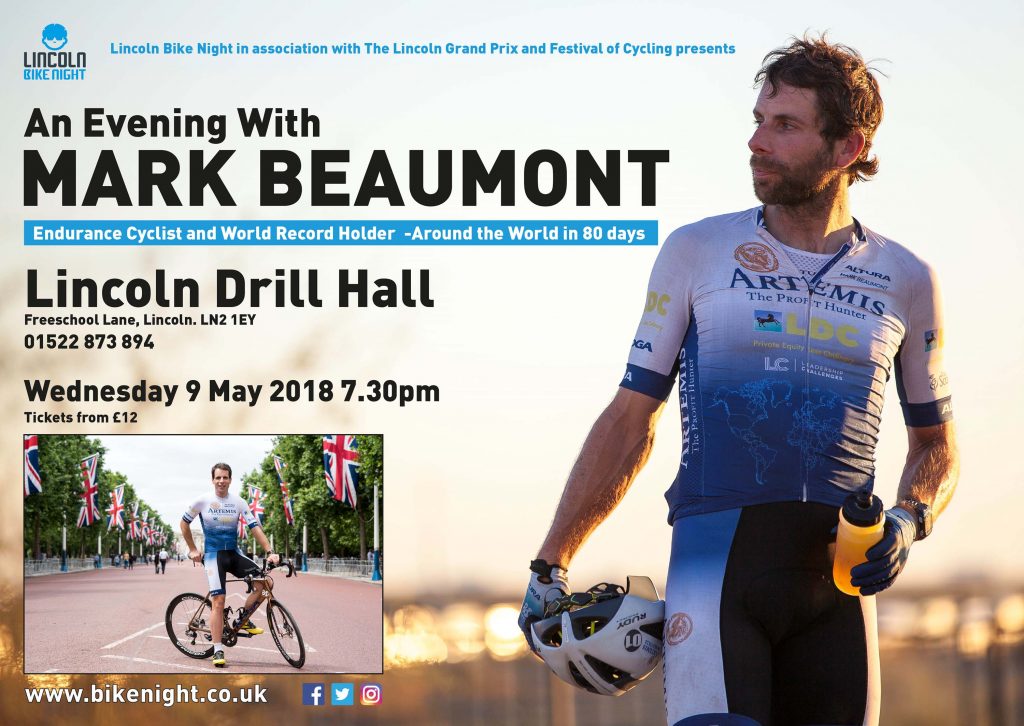 An Evening With Mark Beaumont
An almost sell out show! Mark shared so many stories with us with a fascinating insight into the world of ultra endurance and what it takes to plan a journey and world record attempt on literally a global scale.
Riding 16 hours and an average of 240 miles every day  is no mean feat!(that's an average speed of 15mph day in day out!)
Mark raced back into Paris in 78 days 14 hours and 40 minutes, smashing the previous World Record by a staggering 44 days.
We also ran a silent auction for Mark's charity Orkidstudio Huge thanks to all bidders and to Mark for the prizes as well as Speedframe for framing the signed jersey