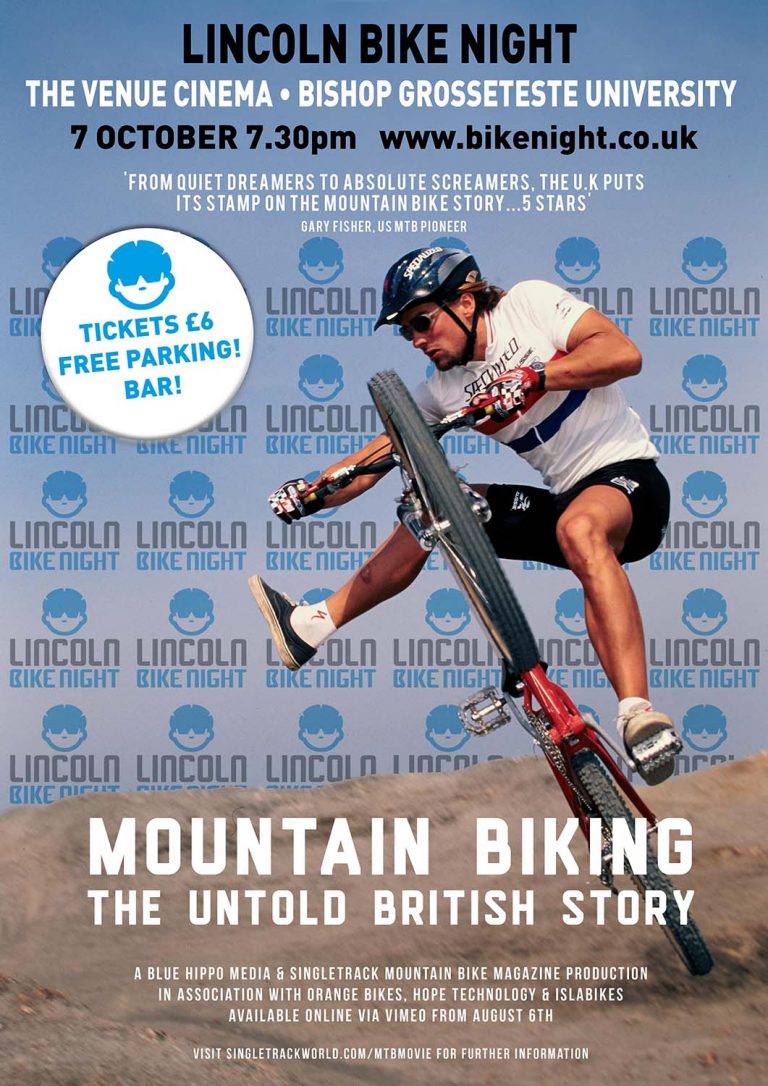 Blue Hippo Media & Singletrack Magazine presents
Mountain Biking: The Untold British Story
A first for Bike Night bringing a MTB film to the 'roadies' and to encourage a broader spectrum of cyclists…after all, alot of us will have started as kids on Raleigh Grifters and BMX, so crossover is and always will be massive. Personally I started on a Raleigh Tomahawk with stabilisers followed by the Chopper!
Mountain Biking is a crowd funded film. Lincoln Bike Night donated to help complete the film (we are in the closing credits!) We also had some short films and adverts before the main feature this time. With such a great selection of sponsors donating to Bike Night's raffle, we're now screening their ads and short films, so a big thanks once again to Single Track Magazine, Orange Bikes, Hope Technology, Erdinger UK and Muc Off.
Huge thanks to Muc Off for going the extra mile in providing us with goody bags for the audience too- great surprise for all!