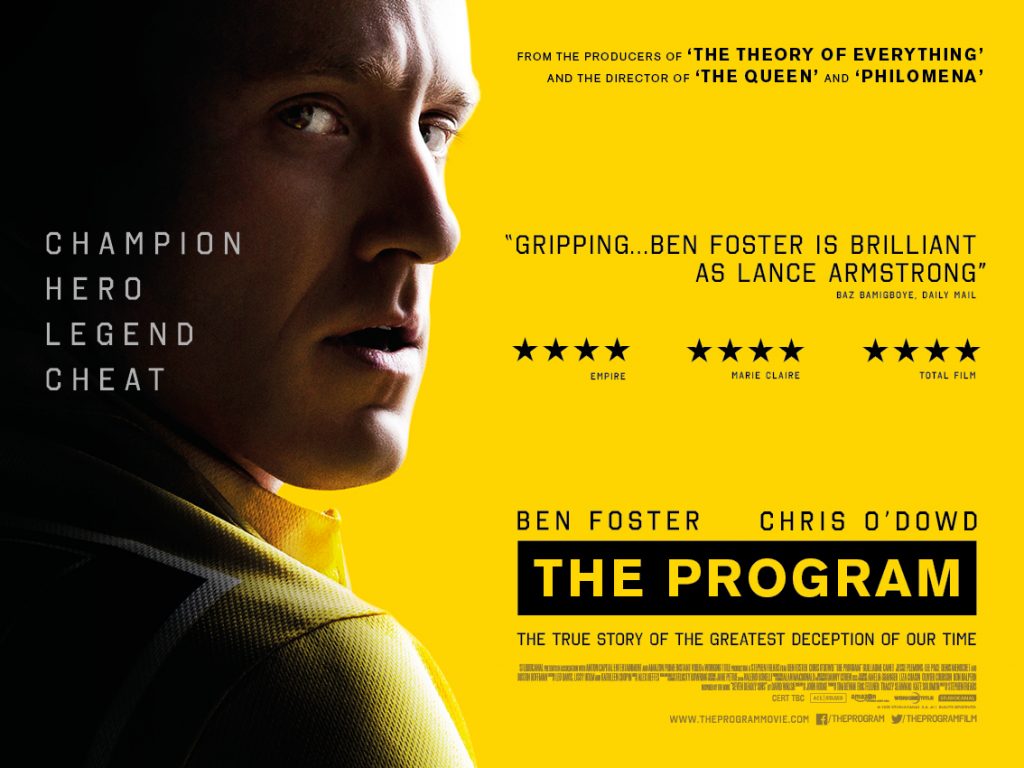 31 January 2016 The Program.
Released in September 2015, this film never made it to any cinema in Lincolnshire. This is the reason Bike Night was set up. We secured the film and had a great turn out of 140 cinema goers. We also moved to a new venue for cinema: The Venue. Great cinema experience, bar and free parking.
Q&A was with Dan Ellmore of the Lincoln Grand Prix providing a presentation on what is happening with the Pro race and filling us in on the Lincoln GP Sportive clash with ITP. He was able to inform us a final outcome to a confusing few months on this subject.
Finally, we ran the raffle again with some great prizes from Paniagua supplying us with EPO coffee- a fantastic 'Armstong' link! Other items from SRAM, Volvo Life Paint and Phil Crow supplying a book on last year's Nationals.